Endurance Music Group is proud to represent portions of incredible catalogs from renowned hit songwriters Ross Copperman, Kevin Kadish, Clint Lagerberg, Hillary Lindsey, and more. For detailed information, please contact info@endurancemg.com.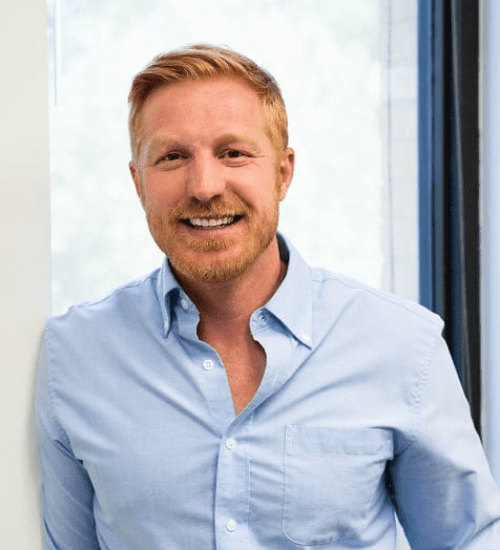 Ash Bowers has taken the lessons he's learned and relationships he's forged since moving to Nashville and parlayed them into one of Music Row's most unique and diverse careers. Hailing from Jackson, Tennessee, Bowers came to Nashville chasing the music of his heroes — Kenny Chesney, Garth Brooks and Jerry Lee Lewis. He quickly landed in the studio as the first recording artist signed to Broken Bow Records imprint, Stoney Creek, and began making music with the man behind Chesney's hits, producer Buddy Cannon. 
Read More
Ultimately, he decided to focus on his songwriting and soon found success with Keith Urban, Montgomery Gentry, Dustin Lynch and Randy Houser. Bowers also co-founded publishing venture Wide Open Music with his friend, Steve Williams. In 2016, he took fellow songwriter Jimmie Allen under his wing, and signed him to Wide Open Music before helping Allen land a record deal at Stoney Creek. Together, they began writing and recording songs that would form the basis of Allen's debut album, Mercury Lane, which Bowers co-produced with Eric Torres. Bowers also serves as artist manager for Allen, shepherding the newcomer's career as he tours the country. Bowers also serves as manager and producer for breakthrough country artist Matt Stell, whose debut single, "Prayed for You," hit #1 on the Billboard Country Airplay chart.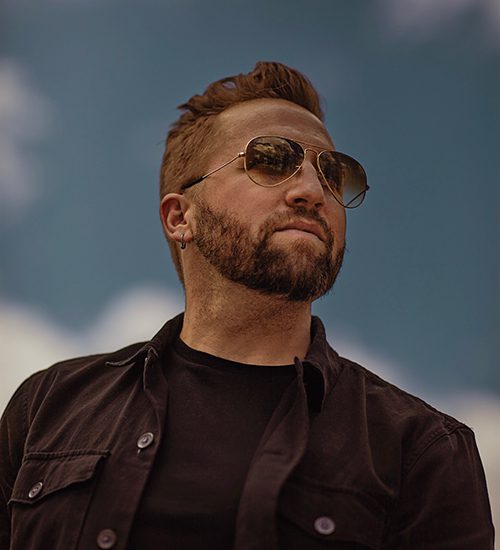 Jake Rose hails from a pumpkin farm in Minnesota, where he grew up on burned CDs passed around between friends with everything from Eminem to Kenny Chesney to Slipknot on them. He's the product of a generation that had many different types of music at its fingertips, and all of those influences come out in his writing. Jake is the frontman of the acclaimed alternative rock band New Medicine as well as a rising solo country artist. His first country single, "Sleeves," debuted on CMT and Sirius XM's "The Highway" and has had more than four million streams to date. His recent single, "WD-40 & Beer," is featured in a national advertising campaign by Keystone Light.
Read More
He is currently working on a new Jake Rose EP slated to release soon, in addition to a New Medicine EP expected later this year, all while writing and producing for other artists, including Brian Kelley, Redferrin, and Las Vegas rock band Adelitas Way. As a touring artist, Jake has played over 500 shows and has opened for a wide range of headliners, from Tim McGraw and Maren Morris to Avenged Sevenfold, Disturbed, and Shinedown. He has penned recent singles and cuts by Jimmie Allen, Florida Georgia Line, Brian Kelley, Blake Shelton, Keith Urban, and more. For more information, visit
www.jakeroserocks.com
.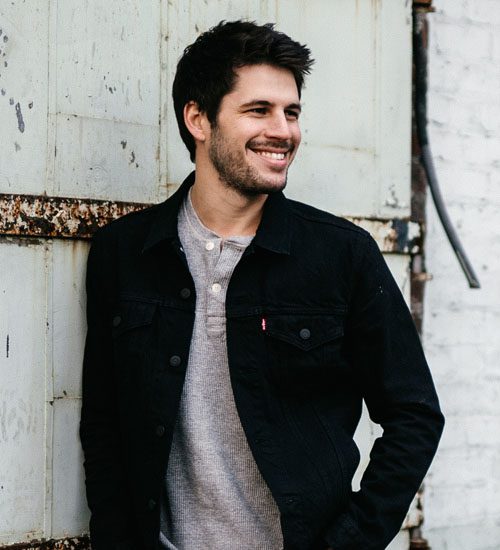 Johnny Dailey discovered his love for country music as a kid riding around in his cousin's truck listening to songs. When his dad gave him his first acoustic guitar at the age of 12, his destiny was all but set in stone. Following high school, the Trussville, AL, native moved to Charleston, SC, where he honed his performance chops playing original songs on the city's infamous King Street. Nashville quickly took notice and, in the summer of 2018, he and his family began the next chapter of their lives in Music City.
Read More
The rising country star, with his anthemic, feel-good brand of country music, signed his first publishing deal with Warner Chappell in 2019. Johnny is currently focused on his songwriting and honing in on his sound. When he's not writing and performing in Nashville, Johnny enjoys spending time on his family's farm, making furniture, taking trips to Charleston and surfing. For more information, visit
www.johnnydailey.com
.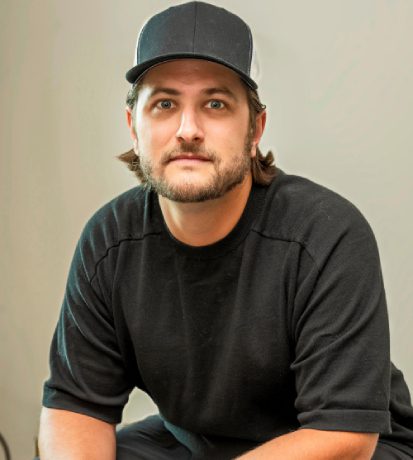 Hit songwriter/producer Jordan Schmidt's roster of chart-toppers includes Kane Brown's "Like I Love Country Music" and the 5-time platinum-certified "What Ifs" (feat. Lauren Alaina), the ACM and CMA Single of the Year and Grammy Award-nominated "God's Country" (Blake Shelton), Mitchell Tenpenny's "Drunk Me," and Jason Aldean's "You Make It Easy" and "Lights Come On." He also claims writing credit on many recent and upcoming releases by fellow EMG songwriter Jimmie Allen, Kane Brown, Cole Swindell, Nelly, Ernest, and others, as well as cuts that he also produced on albums from Mitchell Tenpenny, Tyler Hubbard, The Band CAMINO, and more. Jordan co-wrote the red-hot, currently climbing single, "Wait in the Truck," by HARDY featuring Lainey Wilson.
Read More
Hailing from Duluth, Minnesota, Jordan immersed himself in the art of creativity since first picking up a guitar at the age of 10. By 16, he was already recording local artists, and followed that calling all the way to College Park, Maryland, where he sharpened his skills as an assistant to platinum-certified producer Matt Squire (The Used, Panic! At the Disco, One Direction). He returned to Minnesota and made a name for himself as an in-demand rock/alternative producer in Minneapolis, where he worked with bands like All Time Low, Metro Station, Motion City Soundtrack, and Quietdrive. Jordan moved to Nashville in 2012, where he made the leap from producer to full-time songwriter and soon caught the attention of Florida Georgia Line, who signed him to a publishing deal with Tree Vibez Music. His songs have been recorded by Morgan Wallen, Dan + Shay, Florida Georgia Line, Keith Urban, Tim McGraw, Dustin Lynch, Chris Lane, Granger Smith, Chase Rice, Ingrid Andress, Billy Currington, LoCash, One OK Rock, Mickey Guyton, Adam Doleac, Hunter Hayes, Blanco Brown, Caylee Hammack, Noah Cyrus, and more. He lives in Nashville with his fiancée, songwriter and artist Renee Blair, and their golden retriever, Hank.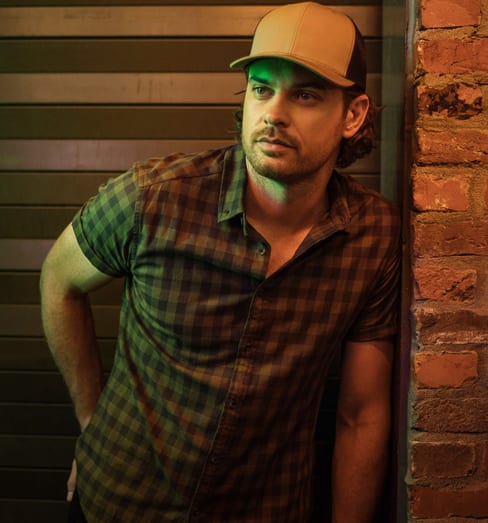 The country music industry has long been filled with its share of characters. From Willie to Hank and Dolly to Waylon, every legend starts out as just another artist that doesn't fit easily into some predetermined box. And as hard as country music may try to fit Matt Stell into one of those boxes, it's darn near impossible. Heck, he's 6'7. But more so than the physique that helped Stell become a collegiate basketball standout, the Platinum-certified singer has proven via the songs he sings and the shows he puts on that he is too powerful of an artist to fit into some sort of singular category.
Read More
In fact, to describe Stell in a few words would be a complete disservice to the man he is and the artist he looks to become with his latest EP, Better Than That, released in October 2020. Co-produced by Stell with EMG's Ash Bowers, the EP features eight tracks, five of which he wrote, including his multi-week #1 smash, "Prayed For You," one of NSAI's 10 Songs We Wish We Had Written for 2020, and his second consecutive #1 single, "Everywhere But On." He is only the seventh new artist to have back-to-back #1s in the past five years. The EP also includes the recently released "If I Was A Bar," and its innovative music video filmed during quarantine, where Stell played all 13 characters.
He kicked off 2020 with a performance on "Good Morning America," leading into his first headlining tour. He started "Penned Up," his hugely successful eight-week Instagram Live series, was the first-ever artist to receive a virtual plaque from the RIAA for his Platinum breakthrough debut single, "Prayed For You," and performed the National anthem for a NASCAR Cup Series Race. Stell was also featured on "Over Yonder," a collaboration with viral sensation and Christian rapper Lathan Warlick, which powerfully blends hip hop patriotism with a call for unity.
The Arkansas native has come a long way from playing college basketball for Drury University and choosing to head to Nashville instead of Cambridge, MA, where he was accepted into Harvard University's Extension School Pre-Med program. Following his dream of writing and performing, the self-taught vocalist and guitar player moved to Music City in 2014, landing a publishing and management deal with Wide Open Music/Endurance Music Group, and a record deal with music industry powerhouse Barry Weiss' RECORDS Nashville/Arista Nashville. For more information, visit mattstell.com.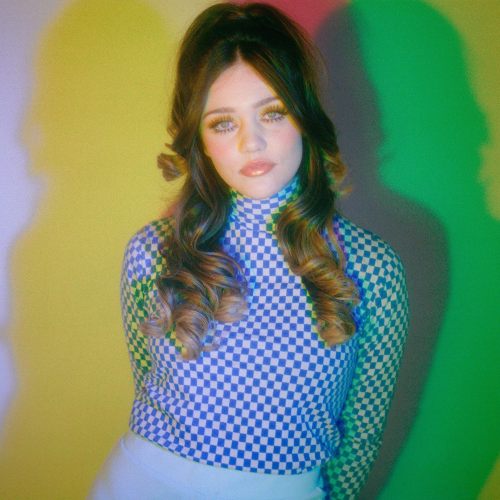 A midpoint between past and future, and a combination of vintage and chic, Natalie Madigan encompasses both new and old with her indie-pop sound. Her music showcases themes of love, heartbreak, and growth in the human experiences of life through the lens of her ever-changing perspective. Madigan's mystic approach to songwriting has led to self-revelation and inspiration that has touched her fans since the beginning of her career. Her latest EP, Put the Light Back (April 2021), features the single "Empath" which has been spotlighted on Apple Music's Acoustic Chill and New in Singer-Songwriter playlists.
Read More
Born in Murfreesboro, TN, Madigan has always been close to Music City, and growing up she was always making music in some capacity. By first grade, her parents already had her enrolled in piano lessons, which she would continue for the next 12 years. Grade school led her to participate in musical theater, voice lessons, and choir. She began writing her own songs in early middle school, and recorded demos on GarageBand throughout high school. Her acceptance into Grammy Camp Nashville her senior year of high school was what made her decide to pursue a career in the music industry, and she went on to study Audio Production at MTSU. During that time she refined her songwriting, singing, and production skills, and went on to write and record an entire album, What It's Like To Be Known, released in January 2020. She earned early placements on The Chilling Adventures of Sabrina, The Young and The Restless and more.
Madigan is passionate about mental health advocacy, which is reflected in her music. She is always emotionally transparent and strives to connect with her audience through her lyrics. This is what makes her songs stand out in the pop world. She takes themes of self reflection, growth, anxiety, and relationships and spins them into melodic masterpieces. With her writing, singing, and production skills, Madigan is ready to make her mark on the music industry.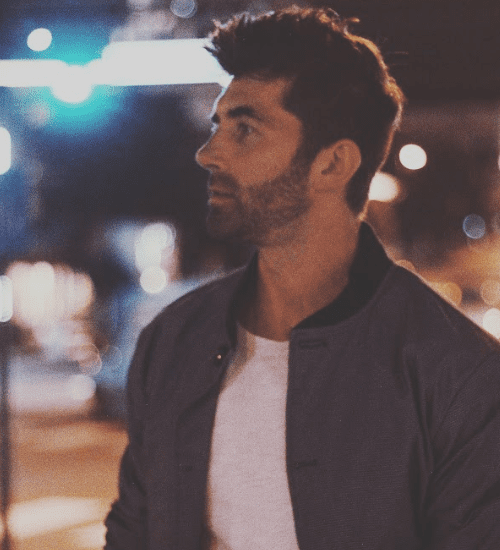 Nashville native Paul Sikes has been paving his way through Music City as a songwriter, producer, and musician since 2007, and has grown his career alongside the ever-changing city. He co-penned the #1 hit "Make Me Want To" for Stoney Creek recording artist Jimmie Allen, as well as Matt Stell's chart-topping second single, "Everywhere But On." He also co-wrote, produced, and mixed country music legend Clay Walker's newest release, "Easy Goin'." A talented and in-demand guitarist, Sikes has toured with Allen, Stell, Billy Ray Cyrus and more.
Read More
He joined the Endurance Music Group family in January 2020 with the acquisition of the Wide Open Music Group catalog, where he was signed as a songwriter at the time. Sikes' passion, persistence, and work ethic have certainly proven to show how one can indeed survive in a "ten-year town."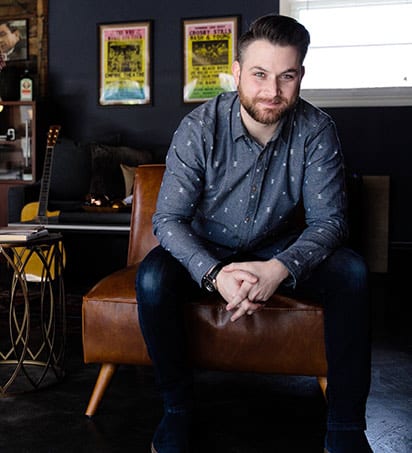 Ryan Plappert is a singer-songwriter currently based in Nashville and is a graduate of Belmont University. After being chosen for ASCAP's GPS Project Class in 2013, Plappert signed his first worldwide publishing agreement with Sony/ATV Nashville. In addition to writing, Plappert has spent years on the road touring with acts such as Maddie & Tae, Randy Houser and Jon Pardi.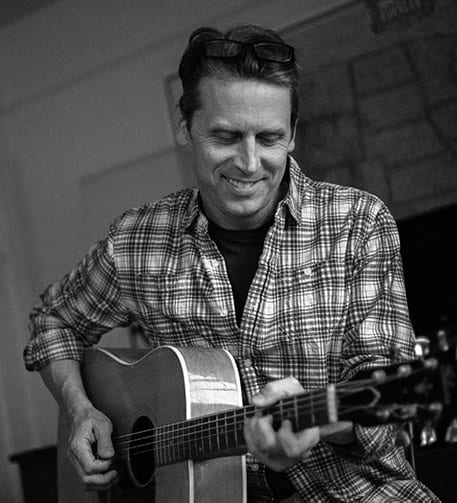 Travis Hill, known professionally by his pen name Scooter Carusoe, has lived and worked in the Nashville music community for over two decades and co-founded independent music publisher Carnival Music. Notable releases co-written by Carusoe include "You All Over Me" from
Fearless (Taylor's Version)
by Taylor Swift, "Want That Back" by Brett Eldredge, and "Some Habits" by Cole Swindell. He also claims recent cuts by fellow EMG songwriters Jimmie Allen, Kenny Chesney, Eric Church, Tim McGraw, Keith Urban, and Hailey Whitters.
Read More
Over the course of his career he has had a hand in over 20 #1 hits, including Darius Rucker's "For the First Time," Eldredge's "Wanna Be That Song" and "Mean to Me," and Chesney's "Better as a Memory" and "Anything but Mine." His
songs have been performed on the Grammys, the CMA Awards, and the ACM Awards, and have earned multiple NSAI, ASCAP, and SESAC awards.
His works have been recorded by Rascal Flatts, Lady A, Uncle Kracker, Dierks Bentley, Kane Brown, Sugarland, Gary Allan, Jordan Davis, Chase Rice, Eli Young Band, Lee Brice, and more.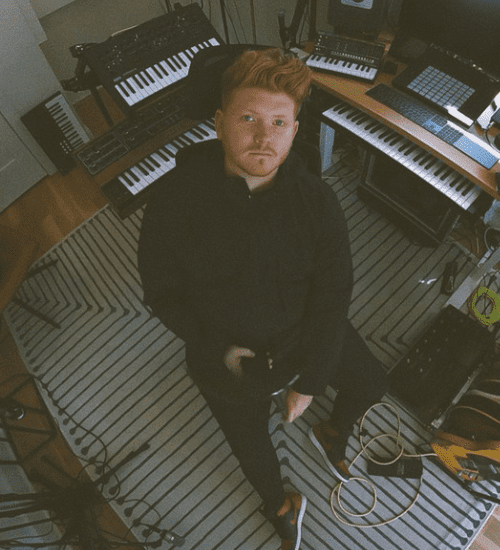 In 2011, Seth Alley drove the eighty-nine miles from Sparta, Tennessee to Nashville to sell his CDs out of his dad's Dodge minivan. By 2013, he was signing the publishing deal, record deal, and management contract of his dreams. Fast forward to four years later, and his hometown was still asking him if he'd made it yet. Today, Alley is independent – in both label and artistry. Frustrated with the "Country Music Formula," he turned to his early influences like the Dave Matthews Band, Jay-Z, Coldplay and Tupac for inspiration. He soon charged to the forefront by mixing hip-hop beats with the storytelling lyrics of country music. Now in control of his writing, production, and lighting design, Alley is determined to forge a new lane in country.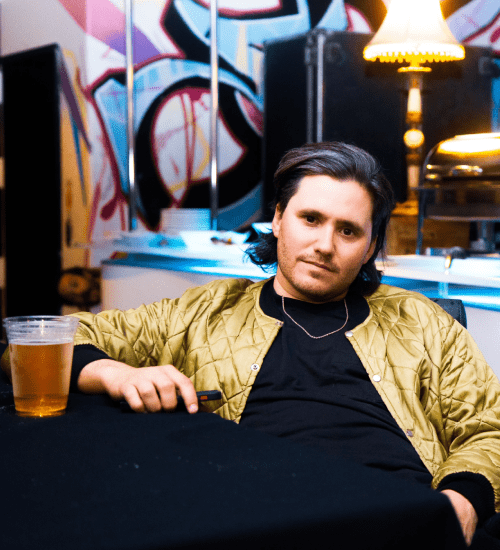 Founding LANCO band member and songwriter Tripp Howell hails from Dalton, Georgia, in the foothills of the Appalachian mountains. He has writing credit on numerous LANCO cuts, including the band's singles "Rival" and "What I See." A longtime Jimmie Allen collaborator, he co-wrote "Deserve to Be" from Jimmie's debut record, Mercury Lane, his single "Big in a Small Town," which also serves as the theme song of the Netflix series Titletown High, and "Settle on Back," from Tulip Drive. He signed a joint publishing deal with Jimmie and EMG in February 2023.